Aptrad's 1st International Conference
Conference for freelance translators and interpreters 18-19 June, 2016 - Porto, Portugal
Thank you for having joined us in Porto for Aptrad's 1st International Conference! See you in 2018!
Francesca Matteoda
Bio
Francesca was born and brought up in London, UK, but is of Italian origin, hence the name. She has been a freelance translator since 2000, but also does project management for a few end clients as a sole trader, specialising in medical and pharmaceutical translations.
Francesca has been living in Madrid, Spain since 2001. She is also a fully qualified yoga instructor. She studied at the Escuela Internacional de Yoga in Madrid (560 hours of training) and also did a 26 hour course specialising in the muscles and vertebrae of the neck and yoga.
Yoga session for translators and interpreters
Presentation in:

A one-hour yoga class suitable for all levels. It does not matter whether you are expert, back-bending yogis or whether you can't even touch the tip of your toes… anyone interested in improving their physical and/or mental wellbeing is welcome!
I will start off with a brief introduction explaining how yoga can benefit translators and interpreters. We will then proceed with exercises that can be done sitting on your office chair. The physical part of the class is aimed more at translators, people who live sedentary lifestyles or sit in front of a computer for many hours, but this does not mean that interpreters cannot take part! After the session of asanas (yoga postures) we will proceed with pranayama (breathing exercises) more indicated for interpreters, people who needs to speak in public or those who need to calm their nerves.
Partners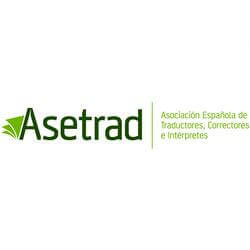 ASETRAD
Asetrad is the Spanish Association of Translators, Proofreaders and Interpreters. Founded in 2003, it's committed to raising public awareness of the social importance of translation, proofreading and interpreting and to defending the interests of...
READ MORE
Sponsors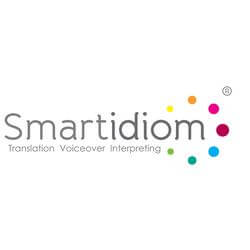 Smartidiom

Founded in May 2012, SMARTIDIOM started out with Translation as its core business area. However, it quickly expanded its activities to include complementary fields, such as Software Localisation, Interpreting, Proofreading and Editing,...
READ MORE