Aptrad's 1st International Conference
Conference for freelance translators and interpreters 18-19 June, 2016 - Porto, Portugal
Thank you for having joined us in Porto for Aptrad's 1st International Conference! See you in 2018!
Chris Durban
Bio
Chris Durban is a freelance translator (Fr>Eng) specializing in business and finance. Based in Paris, she has over 35 years' experience working for a portfolio of demanding direct clients, primarily in the private sector. She is a popular speaker at translator conferences in different countries, on themes ranging from specialization and pricing to writing skills and business development. In July 2015, she completed Seth Godin's altMBA course.
Chris has written a range of client education materials, as well as the "Fire Ant & Worker Bee" advice column in Translation Journal (online). In October 2010 she published a revised compilation in book form as "The Prosperous Translator" (www.prosperoustranslator.com) and in 2014 she contributed to 101 Things a Translator Needs to Know (www.101things4translators.com).
She is co-organizer of SFT's biennial Université d'été de la traduction financière, and since 2009 has been an active contributor to the "Translate in…" series focusing on writing skills for translators (www.translateinthecatskills.com, www.translateinchantilly.com, etc.)
Pricing - What you need, what you want, and what you're worth
Presentation in:

Statistics tell us that demand for translation is rising. Yet translators are often acutely aware of downward price pressure, and discussions in the translator echo-chamber tend to focus on unit pricing rather than value. We need to shift our focus. This session will not be a pie-in-the-sky motivational talk. Instead we will take a hard look at the factors that shape client thinking—and why they should be shaping ours.
Partners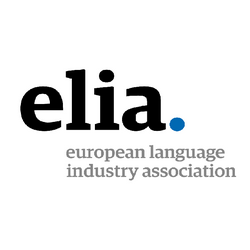 Elia – European Language Industry Association
Elia – European Language Industry Association
Elia, the premier trade association for the European language services industry, is the founder and organiser of Together, the conference that brings...
READ MORE
Sponsors
MateCat

MateCat is an enterprise-level, web-based CAT tool designed to make post-editing and outsourcing easy and to provide a complete set of features to manage and monitor translation projects.
MateCat provides the ideal environment for...
READ MORE