Aptrad's 1st International Conference
Conference for freelance translators and interpreters 18-19 June, 2016 - Porto, Portugal
Thank you for having joined us in Porto for Aptrad's 1st International Conference! See you in 2018!
PROGRAM
The conference will cover a range of topics, from the initial phase of a freelancer's career – including aspects of Aptrad's mentoring programmes, in which groups of experienced professionals offer advice and support to those just starting out – to questions of interest to more established professionals, who may be at a crossroads, and rethinking their strategy going forward.
A two-day programme full of presentations and workshops, with three different sessions to choose from at any one time. And in two languages - Portuguese and English.
Plenty to learn, plenty to talk about and, of course, plenty to share!
Partners
IntelliWebSearch
IntelliWebSearch is designed to save translators, interpreters, editors and terminologists time when searching the web. Pressing a convenient shortcut key copies selected text from your translation environment, opens your browser and sends the...
READ MORE
Sponsors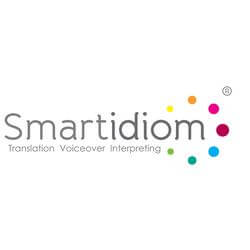 Smartidiom

Founded in May 2012, SMARTIDIOM started out with Translation as its core business area. However, it quickly expanded its activities to include complementary fields, such as Software Localisation, Interpreting, Proofreading and Editing,...
READ MORE