Aptrad's 1st International Conference
Conference for freelance translators and interpreters 18-19 June, 2016 - Porto, Portugal
Thank you for having joined us in Porto for Aptrad's 1st International Conference! See you in 2018!
Marta Gama
Bio
Marta Gama has a degree in Language and Literature and a postgraduate course in Translation from the Faculty of Arts of the University of Lisbon. Currently, she is writing her dissertation for the Masters in Translation and Linguistic Services at the Faculty of Arts of the University of Porto. Marta is a translator, proofreader, and editor since 2010, focusing on International Cooperation and Development, Marketing, Tourism, Localisation, and Audiovisual Translation.


Grammar and AVT: Freenemies for Life?
Presentation in:
Translating for audiovisual media (AVT) is close to a Cirque de Soleil juggling act, with the subtitler trying to keep several flaming balls up in the air. There are three features which must be handled with the utmost perfection: images, speech, and subtitles.
Working with two very different modes of discourse – oral and written – each with its specific rules is one of AVT greatest challenges. Let's find out how to turn these freenemies into BFFs.
Partners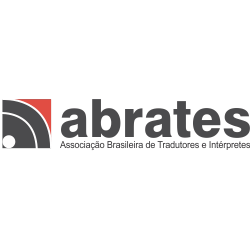 ABRATES
ABRATES is a Brazilian professional association founded to advance the translation and interpreting professions whose working language pairs include Portuguese (either European or Brazilian) as source or target language. ABRATES promotes one...
READ MORE
Sponsors
MateCat

MateCat is an enterprise-level, web-based CAT tool designed to make post-editing and outsourcing easy and to provide a complete set of features to manage and monitor translation projects.
MateCat provides the ideal environment for...
READ MORE