Conference for freelance translators and interpreters 18-19 June, 2016 - Porto, Portugal
Thank you for having joined us in Porto for Aptrad's 1st International Conference! See you in 2018!
HOME
Aptrad is to hold its 1st International Conference on 18 and 19 June 2016 in Porto, Portugal – a bilingual event full of opportunities to explore, learn, share, and of course network!
The conference, based on the theme "Stages in the career of a freelancer", will explore the demands and challenges of the various phases throughout the working life of a professional freelance translator and/or interpreter
Find out more here.
We couldn't be happier. We feel we have met your expectations with this first international conference. On behalf of APTRAD board we just hope you enjoyed this event as much as we did organising it. It was demanding and hard-working of course, but it was hugely rewarding.
We are just giving our baby steps, but we promise to keep working hard to stand up for our beloved profession, in Portugal and abroad.
Thank you to all the participants for making this a wonderful event of sharing. You did prove that our community is growing stronger together each day.
The speakers were among the key pillars of our conference. They were the voice of our industry and expressed brilliantly many of our opinions and perspectives. Many thanks to each one of them!
Also, a very important word of appreciation you to our conference sponsors, Smartidiom, memoQ, MatCat, Wordfast, SDL and ISCAP for their remarkable support and to our partners ABRATES, AGPTI, ASETRAD, ELIA, IntelliWebSearch, Interlex Language Services, ITI, Mediterranean Editors and Translators (MET), ProZ.com, SINTRA, and Websites for Translators for their support in promoting this event to their members and contacts. We cannot thank them enough.
Here's a quick summary of how we felt the conference was for us, organizers.
A - Amazing
P - Partaking
T - Transcultural
R - Rewarding
A - Absorbing
D - Demanding
Also, a few notes:
1) If you were at the conference and wish to become an APTRAD member we will waive you the admission fee and you only pay the annual value. Come and join us!
2) It's our pleasure to announce that we are partners of the next ELIA Together event, organized by ELIA Association and that will take place in Berlin on February 2017. It will be a pleasure to be there with our friends and colleagues, in an event that brings freelancers and agencies together.
3) You can now download the event pictures from our conference website here. Check the gallery and recap your favourite moments of the weekend.
4) If you wish to receive the presentations from the speakers, contact us directly and we will be happy to assist you.
It's time to say goodbye for now, but we're sure that we will meet in other industry events. Concerning APTRAD, we will meet again in 2018 for our second international conference.
THANK YOU! The pleasure was ours!
SPEAKERS

Attendees

1
7
1

6
6
1
2

7

3
7

4
139

2

1
1

21

2

1

17

1
Partners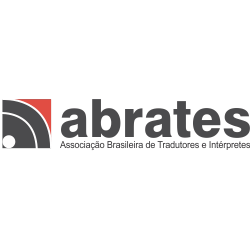 ABRATES
ABRATES is a Brazilian professional association founded to advance the translation and interpreting professions whose working language pairs include Portuguese (either European or Brazilian) as source or target language. ABRATES promotes one...
READ MORE
Sponsors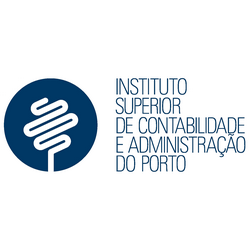 ISCAP

ISCAP belongs to one of Portugal's largest and most prestigious public Polytechnic Institutes, the Polytechnic Institute of Porto (IPP). In the field of Translation, Iscap offers graduate programs in Administrative Assistance and Translation, a...
READ MORE