Conference for freelance translators and interpreters 18-19 June, 2016 - Porto, Portugal
HOME
Aptrad is to hold its 1st International Conference on 18 and 19 June 2016 in Porto, Portugal – a bilingual event full of opportunities to explore, learn, share, and of course network!
The conference, based on the theme "Stages in the career of a freelancer", will explore the demands and challenges of the various phases throughout the working life of a professional freelance translator and/or interpreter
Find out more here.
Conference registration
REGISTER
Event attendees who cancel their participation no later than 60 days before the planned event date may receive a refund of their registration fees, minus a 20% administrative fee. No refunds will be granted for cancellations beyond that point. Refunds must be requested to the following e-mail address: tesouraria@aptrad.pt.
Newsletter

Attendees

1

1
7

1

6
5
1
2

6

4
7

3
128

2

1
1

21

2

1

18

1
1
Partners
Interlex Language Services
Interlex Language Services started in the Netherlands 13 years ago as a one-person, one- language operation. We now have a 'family' of over 100 translators who support us in more than 30 languages. What makes us different from...
READ MORE
Sponsors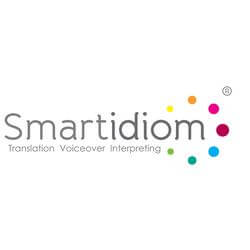 Smartidiom

Founded in May 2012, SMARTIDIOM started out with Translation as its core business area. However, it quickly expanded its activities to include complementary fields, such as Software Localisation, Interpreting, Proofreading and Editing,...
READ MORE