Aptrad's 1st International Conference
Conference for freelance translators and interpreters 18-19 June, 2016 - Porto, Portugal
Thank you for having joined us in Porto for Aptrad's 1st International Conference! See you in 2018!
Alina Cincan
Bio
Alina Cincan has been in love with languages since she was 7. Not surprisingly, she pursued a career in this field, as a teacher, translator and interpreter, now also the owner of a translation agency, Inbox Translation.
The company strives to share its knowledge on its blog or create useful resources (such as their 3,000 glossaries). Two of their social media channels, @InboxTranslate (Twitter account) and Closer Wor(l)ds blog, were voted no 1 in their respective categories of the Language Lovers 2015 competition organised by bab.la.
A qualified member of the CIOL herself, she can call upon her more than 10 years' experience and offer a unique insight into the profession, having seen both sides.
Her presentation will focus on what it means to be a professional – what skills and qualifications you need, but also how to stand out among others. A very important aspect, especially in the days of the Internet, is one's online presence. Alina will look at how a professional translator should and should not use social media and how all of us should act.
What makes a professional? You are one, but can the others tell?
Presentation in:

What does it mean to be a professional translator or interpreter? Since we all have different backgrounds and there are quite a few paths one can take to get there, I think we can safely agree that there's no such thing as a universal 'recipe'. However, there are a few common 'ingredients'.
So, is being a professional just about qualifications, skills and experience or is there more to it? What other aspects do clients look at and use as criteria to choose one professional over another?
Sometimes the devil is in the details and small aspects can make a big difference. In my presentation, I will discuss various ways of how you can ensure you are perceived as a professional, from the way you approach clients to invoicing and beyond, with a few statistics thrown in for good measure, some real examples from our day-to-day work to spice things up and some recommendations to help you and ultimately the entire industry.
Partners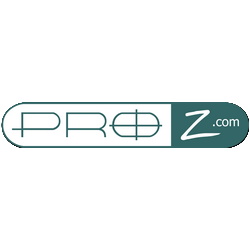 ProZ.com
Serving the world's largest community of translators since 1999, ProZ.com delivers a comprehensive network of essential services, resources and experiences designed to help language professionals make connections, expand their businesses and...
READ MORE
Sponsors
MateCat

MateCat is an enterprise-level, web-based CAT tool designed to make post-editing and outsourcing easy and to provide a complete set of features to manage and monitor translation projects.
MateCat provides the ideal environment for...
READ MORE