Aptrad's 1st International Conference
Conference for freelance translators and interpreters 18-19 June, 2016 - Porto, Portugal
Thank you for having joined us in Porto for Aptrad's 1st International Conference! See you in 2018!
SINTRA is the Brazilian Translators/Interpreters Union, and the only institution capable of representing the translation professionals in the Federal sphere. Sintra is today presided by Liane Lazoski Huet de Bacellar (2015-2017), who also presides ABRATES – the Brazilian professional association founded to advance the translation and interpreting professions whose working language pairs include Portuguese (either European or Brazilian) as source or target language (2012-2016). Other two members of the ABRATES Board also take part of Sintra's Board, namely Iara Brazil and Dayse Boechat. Sintra is presently facing the challenge of reducing the tax contribution over translators and interpreters incomes imposed by the Department of Federal Revenues, in Brasília.
Partners
Sponsors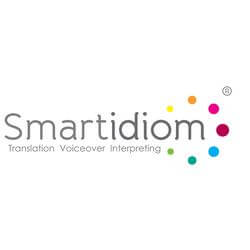 Smartidiom

Founded in May 2012, SMARTIDIOM started out with Translation as its core business area. However, it quickly expanded its activities to include complementary fields, such as Software Localisation, Interpreting, Proofreading and Editing,...
READ MORE