Aptrad's 1st International Conference
Conference for freelance translators and interpreters 18-19 June, 2016 - Porto, Portugal
Thank you for having joined us in Porto for Aptrad's 1st International Conference! See you in 2018!
IntelliWebSearch is designed to save translators, interpreters, editors and terminologists time when searching the web. Pressing a convenient shortcut key copies selected text from your translation environment, opens your browser and sends the copied text to any number of search engines, on-line dictionaries or on-line encyclopaedias together with other customizable instructions.
Partners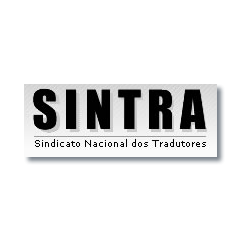 SINTRA
SINTRA is the Brazilian Translators/Interpreters Union, and the only institution capable of representing the translation professionals in the Federal sphere. Sintra is today presided by Liane Lazoski Huet de Bacellar (2015-2017), who also...
READ MORE
Sponsors
Kilgray

With tens of thousands of freelance translator, language service provider, and corporate customers worldwide, Kilgray is a customer-focused provider of CAT tools. Kilgray's products – memoQ translator pro, memoQ server, memoQ cloud...
READ MORE