Aptrad's 1st International Conference
Conference for freelance translators and interpreters 18-19 June, 2016 - Porto, Portugal
Thank you for having joined us in Porto for Aptrad's 1st International Conference! See you in 2018!

Founded in May 2012, SMARTIDIOM started out with Translation as its core business area. However, it quickly expanded its activities to include complementary fields, such as Software Localisation, Interpreting, Proofreading and Editing, Subtitling, Transcription, Training and Creative Writing, always with the goal of providing a more complete range of language services to its clients. In recent years, the company has conquered new markets and expanded its areas of specialisation: Marketing, Advertising, Telecommunications, Law, Banking, Finance, Industry, Medicine, Pharmaceuticals, and Industrial Equipment, among others.
Partners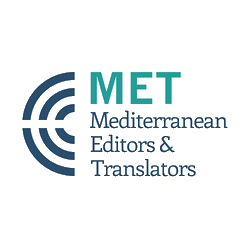 Mediterranean Editors and Translators (MET)
Mediterranean Editors and Translators (MET) is a forum for translators and editors who work mainly into or with English. Through MET we exchange views and experiences on promising...
READ MORE
Sponsors
MateCat

MateCat is an enterprise-level, web-based CAT tool designed to make post-editing and outsourcing easy and to provide a complete set of features to manage and monitor translation projects.
MateCat provides the ideal environment for...
READ MORE