Aptrad's 1st International Conference
Conference for freelance translators and interpreters 18-19 June, 2016 - Porto, Portugal
Thank you for having joined us in Porto for Aptrad's 1st International Conference! See you in 2018!
FEEDBACK
ADD COMMENT/FEEDBACK
Jorge Cosme
21-06-2016
Em primeiro lugar, apresento mais uma vez os meus parabéns pela excelente conferência.
---
Maria Joaquina Marques
21-06-2016
Uma vez mais, parabéns pela organização da conferência, foi um êxito!
---
Paula Silva
21-06-2016
Começo por dar os parabéns pela Conferência. Foi extraordinária, a organização, os oradores, o local, o ambiente…tudo! Depois dizer que desde que comecei a trabalhar, nunca senti tanto orgulho em ser tradutora como agora com a APTRAD, o vosso trabalho tem-nos dado uma visibilidade incrível e vocês são incansáveis em arranjar parcerias, formações, o projeto de mentoring… Obrigada! Ainda agradecer pelo convite para ser oradora num painel tão fantástico e ter a oportunidade de estar ao lado de pessoas que sempre admirei e que foram e continuam a ser uma inspiração na minha carreira.
---
Cláudia Anjos Lopes
21-06-2016
I would like to thank you for the APTRAD international conference. It was truly insightful and I hope I can be there in 2018 too.
---
João Costeira
21-06-2016
Parabéns a vocês e ao resto da equipe de colaboradores pela bela conferência que muito me agradou pelos ensinamentos e oportunidades de contactos.
---

Andrew Morris
21-06-2016
Thanks again for organising such a great event. My second trip to Portugal and enjoyed every minute of it. The Burmeister was a real high point, even before we started imbibing :D
---
Comment/Feedback

Alina Cincan

Andrew Morris
Camila Costa
Carla Ribeiro
Carla Sousa
Cláudia Anjos Lopes

Courtney Greenlaw

Ekaterina Guerbek
Fátima Noronha
Geraldo Quintas
Ivone Oliveira
João Costeira
Jorge Cosme

Kim Edwards-Buarque
Maria João Trindade
Maria Joaquina Marques

Michael Farrell
Paula Silva
Sara Nogueira
Sónia Costa

Sue Leschen
Verónica Oliveira
Partners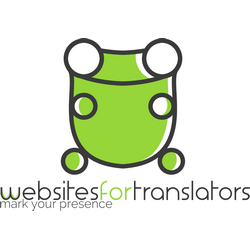 Websites for Translators
Websites for Translators is a Twisted Marketing Ltd project, founded in London, UK. We support the business-minded approach amongst translators, interpreters and freelancers, whilst emphasising the values of entrepreneurship, professionalism, and...
READ MORE
Sponsors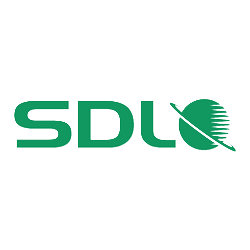 SDL

SDL Language Solutions offers innovative market-leading translation software to the entire translation supply chain, including freelance translators, language service...
READ MORE