Aptrad's 1st International Conference
Conference for freelance translators and interpreters 18-19 June, 2016 - Porto, Portugal
Thank you for having joined us in Porto for Aptrad's 1st International Conference! See you in 2018!
FEEDBACK
ADD COMMENT/FEEDBACK
Fátima Noronha
23-06-2016
PARABÉNS! Já estava muito satisfeita pelo trabalho desenvolvido pela Direção antes da conferência. Depois da mesma, sem dúvida nenhuma, vale a pena fazer parte desta nova mas GRANDE associação profissional. A Direção (e a organização) não só merece todas as felicitações, mas também a confiança dos profissionais linguistas. Porém, se muita coisa correu bem, muita coisa há a melhorar. Nesse sentido, apresentei já à Direção as minhas sugestões. Espero assim poder reforçar o valor inegável da 1ª entre muitas conferências e contribuir pela positiva para o crescimento em qualidade da mesma. Força Paula, Rui e José. Obrigada por tudo. Fátima Noronha
---
Verónica Oliveira
22-06-2016
Parabéns pela Conferência! Excelente organização e ambiente, sessões muito interessantes e abrangentes, oradores verdadeiramente inspiradores... Muito obrigada Paula, Rui e José!
---

Alina Cincan
22-06-2016
What a wonderful event this was! Great sessions, great location, excellent food and drinks, everything was very well organised...what more can one ask for? Parabéns, Paula, Rui e José! E obrigada.
---

Kim Edwards-Buarque
22-06-2016
Thank you for making my first translation conference so memorable, insightful and productive. I have taken away so many thoughts, new friends, ideas and positive plans to help me on my way. Muito obrigada!
---
Ivone Oliveira
21-06-2016
Antes de mais, gostaria de vos felicitar pela excelente organização da conferência e partilha de conhecimentos e experiências.
---
Sara Nogueira
21-06-2016
Antes de mais, quero agradecer e parabenizar a APTRAD pela excelente conferência e oportunidade que proporcionou aos nossos profissionais; e por todas as iniciativas que tem vindo a tomar.
Obrigada Sara! As suas sugestões também foram recebidas e anotadas para um próximo evento.

---
Comment/Feedback

Alina Cincan

Andrew Morris
Camila Costa
Carla Ribeiro
Carla Sousa
Cláudia Anjos Lopes

Courtney Greenlaw

Ekaterina Guerbek
Fátima Noronha
Geraldo Quintas
Ivone Oliveira
João Costeira
Jorge Cosme

Kim Edwards-Buarque
Maria João Trindade
Maria Joaquina Marques

Michael Farrell
Paula Silva
Sara Nogueira
Sónia Costa

Sue Leschen
Verónica Oliveira
Partners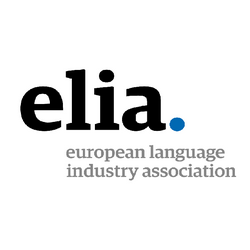 Elia – European Language Industry Association
Elia – European Language Industry Association
Elia, the premier trade association for the European language services industry, is the founder and organiser of Together, the conference that brings...
READ MORE
Sponsors
Kilgray

With tens of thousands of freelance translator, language service provider, and corporate customers worldwide, Kilgray is a customer-focused provider of CAT tools. Kilgray's products – memoQ translator pro, memoQ server, memoQ cloud...
READ MORE